Sale!
Anker PowerLine II Lightning Cable (3ft), Probably The World's Most Durable Cable MFi Certified Fast Charging & Data Sync for iPhone and iPad
Strength In Numbers: Extreme reinforcement ensures internal wiring is protected to keep phones charging?able to support over 175 lb (80kg).
Ultimate Durability: Lasts 12x longer than other cables and proven to withstand over 12000 bends in strict laboratory tests.
Charge Fast: MFi certification and strict quality testing ensure your Apple devices are charged safely, at their fastest possible speed.
Out of stock
Description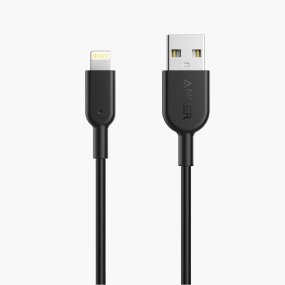 ?
?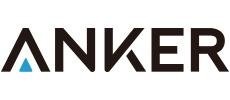 PowerLine II
The original PowerLine won awards for its durability and charging speeds.
PowerLine II is the evolution of that cable. Now with even more durability and strength. The last cable you?ll ever need.
PowerLine II
How many Lightning cables have you had to buy before?
Next time, make sure it?s PowerLine II.
An all-new design incorporates bulletproof fiber to create a cable that is over 40% stronger than the previous model. It tolerates over 12,000 bends and is capable of supporting over 175 lb (80kg).
Along with its ergonomic design and high-quality exterior there?s no need to consider anything else.
Bulletproof-fiber construction for superior durability
High-quality finish with ergonomic connectors

Features

?

?

?

?

Positive Reinforcement

Using a specialist, bulletproof fiber, PowerLine II is probably the strongest cable in the world. Over 40% stronger than the previous PowerLine model?a cable renowned for its durability.

Benchmark Durability

Designed to tolerate over 12,000 bends?that?s 12x more than a standard Lightning cable. Twists, yanks and drops pose no threat for a cable this robust.

Beautiful Inside & Out

A high-quality TPE finish provides a tactile and robust exterior. Able to resist dirt and maintain an ?as-new? look for much longer than other materials. Give your iPhone the partner it deserves.

High-Speed Charging

Charging and data-transfer speeds stay sky-high. PowerLine II is confirmed by Apple themselves to offer the highest possible performance for your devices.