Sale!
Feiyu Tech a2000 3-Axis Dual Handheld Kit for Mirrorless, DSLR Cameras with Portable Bag 2500g Payload
PROFESSIONAL SIMPLICITY: The innovative anti-shake technology means easy stabilization – like using a sliding rail. Simple and quick operation means everyone can emulate their hero photographer
2.5 KILOGRAM PAYLOAD: 2018 upgrade version, paylaod up to 2.5 KG. Please download the new firmware from Official website
EASY CAMERA BALANCING: The user-friendly damping sliding arm makes balance adjustment convenient and easy, ensuring the a2000 achieves accurate balance even with various cameras of different weights.
ONE SHUTTER BUTTON: A built-in shutter cable connects the camera and gimbal and controls the shutter and zoom buttons. It can also be set for automatic shooting and time-lapse photography using the Feiyu ON APP.
(KIT) DETACHABLE HANDLE: The design of the dismountable main body and handle allows for future extension accessories. And it?s easy to change from single to dual handheld model to suit your different needs.
1 in stock
CHAT WITH US
Description

Cameras Supported: Canon 5D Mark III (with standard lens), SONY A7RII / ILCE-7R / ILCE-5100, Panasonic LUMIX GH4/GH5, SONY NEX-5N/NEX-7 and other cameras of N-series, and other cameras with similar dimensions. Payload: 250–2000g (Including the accessories of batteries, lens and etc.
Packing Listing:
1 x Feiyu a2000
1 x Feiyu Dual Hand Grip
1 x USB Cable
4 x 18650 Battery
1 x Smart Charger
1 x Thumbscrew
1 x Screw for Camera Support Frame
1 x Camera Support Frame
1 x Adjusting Clamping Plate
1 x Sony Shutter Release
1 x FY General Tripod
1 x 1/4inch Screw
1 x Cold Shoe
1x Feiyu a2000 carrying case"
To our loyal customers:Please upgrade the firmware first time use the gimbal, if you have any question when using the gimbal. Balance the camera before turn ON. Fine our after sale service if you have any question when using the gimble. If you must return the gimble, please keep all the stuffs inside the regular package when return to Amazon, So that we can reduce unnecessary losses.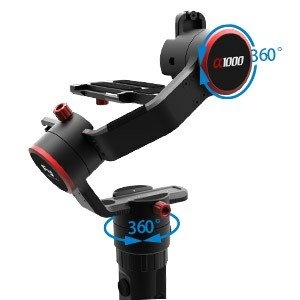 Rotation angle of two axis 360? without limit
The adoption of unlimited motor at panning axis and tilting axis makes these 2 axis rotation at 360? without limit.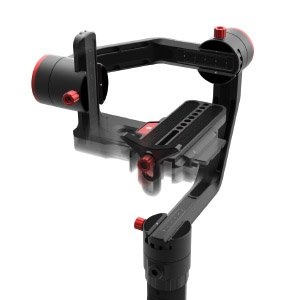 Adoption slip arm
The adoption of slip arm with damper makes balance adjustment of Alpha series easier, faster and more accurate.
Shutter cable within the product package is used to connect camera and gimbal. This cable can control the shutter button and focus button, also, can do setting for automatic shooting, time-lapse photography through APP Feiyu ON.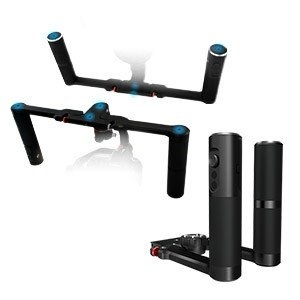 Platform development, more extension ports for accessories
There are nine 1/4-inch thread ports could be compatible with all external accessories with1/4 thread such as tripod, it could be also compatible with cold shoe mount adapter with LED fill light / flash light/soft light and other lightings. Flexible light supplement and broaden scene application of low light.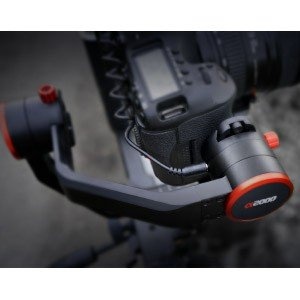 The integrated handle Better experience
Integration of joystick and control button on handle brings better user experience. Users can shift the holding gestures between standing holding, inverted holding, frontal holding, reversed holding, high position holding and low position holding easily as they like.
Additional information
| | |
| --- | --- |
| Weight | 1 g |
| Dimensions | 22.86 × 17.78 × 12.7 cm |
| Warranty | 1 Year |
| Brand | |
| Color | |