Sale!
Anker 30W USB C USB Wall Charger Type-C with Power Delivery (PD) Fast Charger for iPhone X / 8 / 8 Plus / Macbooks etc.
Next-Gen Speed: Equipped with a USB-C Power Delivery port, and loaded with 18W of output power to give the latest iPhone a full-speed charge.
Two-in-One: With 1 USB-C Power Delivery port, and 1 USB port with Anker's Power, you're ready to charge two of your devices simultaneously.
Size Matters: All this power comes installed in a pocket-friendly compact body, to go wherever the journey takes you.
Universal Compatibility: Charge virtually all your mobile devices at maximum speed with USB-C and standard USB input.
Out of stock
Description

PowerPort Speed 1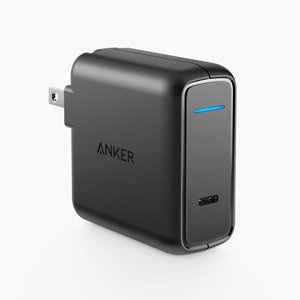 Premiering the Speed Series, PowerPort Speed 1 implements advanced charging technology to deliver never-before-seen high-speed charging. Power Delivery provides up to 30W of pure power?enough to charge even the most power-hungry USB devices at full-speed.
Power Delivery- USB Charging For Power Hungry Devices

High Output- Charge Phones, Tablets, Or Laptops

Universal Compatibility- With Any USB-C Or Standard USB Device

Premium, Slimline Design- Ideal For Travel
Speed Series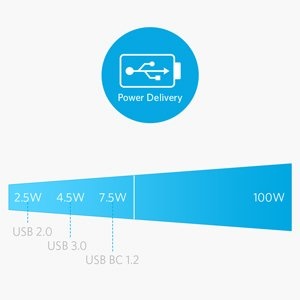 Speed Series
The Speed Series was created for a single purpose: deliver the fastest charge possible to any USB device.
Power Delivery
Power levels that were previously unimaginable have been made a reality. USB-C ports are now capable of charging not only phones and tablets, but also laptops and even more powerful devices.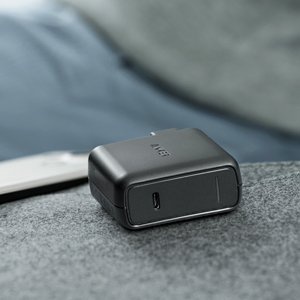 Ultra-Compact
Slimline design and foldable plug enhance portability to so you can take it anywhere, completely hassle-free.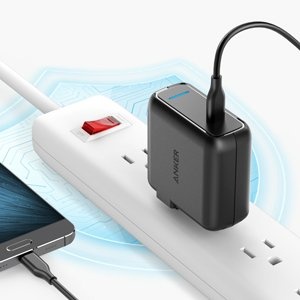 MultiProtect
A combination of 10 safety features that work together to provide ultimate protection for your devices, your chargers and most importantly: you.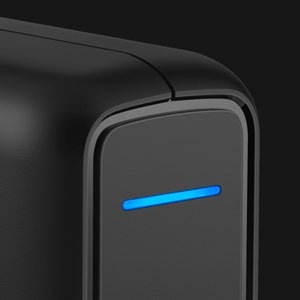 LED Indicator
Cool-blue LED emits a soft, gentle glow so you can see your device has power and easily find the charging port in the dark.