Sale!
Benro MK10 2-in-1 Monopod Portable Selfie Stick with Mini Tripod with Build-in Bluetooth Remote
Multi-angle shooting with 90 degree vertical shooting
Fits smartphones and GoPro cameras
Tabletop tripod, ground top tripod and selfie stick function
Height adjustable from 180 millimeters to 850 millimeters
Bluetooth shutter release
Compatible with iOS 5.0 and above, Android 4.2 and above
Bluetooth version: 3.0
Out of stock
Description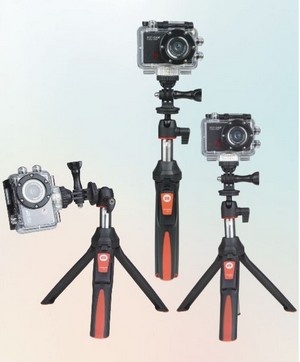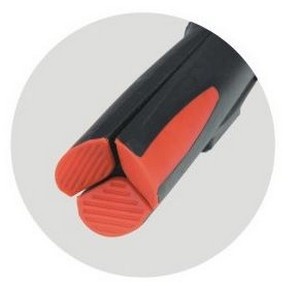 Connection with GoPro
MULTIPLE WAYS OF SHOOTING
Compatible with GoPro; With GoPro exclusive adapter, it can be compatible to much more GoPro accessories.
GoPro exclusive adapter
Anti slip foot pad
The anti-slip foot pad design provides a secure footing when used as a table top tripod and it can also be used as a selfie stick.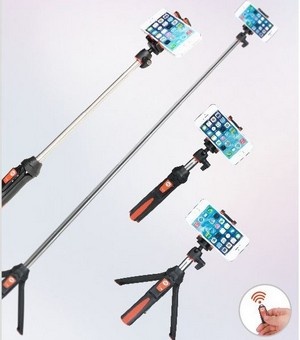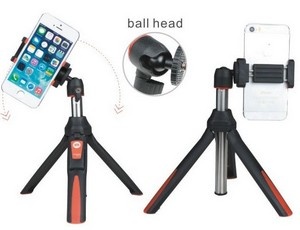 PORTABLE FOR ONLY 18CIVI LONG
The adjustable height of it ranges from 180mm to 850mm. When the three legs folded, it can be used as selfie stick. If you need to extend the center column, just pull it.
Multi angle adjustable ball head
Mk10 has ball head to facilitate shooting in any angle. You can achieve tilt&vertical photography with this.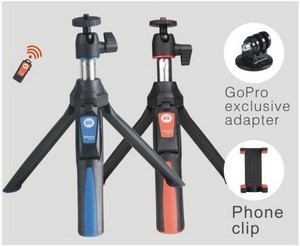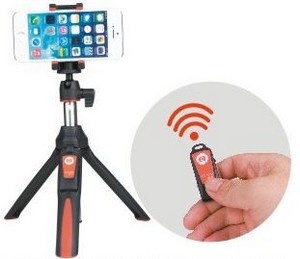 SHOOT AT YOUR WILL
It gives you unprecedented wide-angle view and enables to shoot whenever you want Vibrant orange
blue GoPro exclusive adapter
Phone clip
MK10 is designed especially for smart phones or GoPro photography. It is a selfie support kit which can be used as mini tripod, tabletop tripod and selfie stick. Also, it can provide stable support and wireless motion control for smart phone and GoPro. It is a must multifunctional accessory in HD photography, video-shooting, time-lapse and long exposure shooting.
Bluetooth control
Compatible system: above IOS 5.0 and Android 4.2 Bluetooth version: Bluetooth Version 3.0 Effective distance: about 10m visual distance Frequency: 2.4GHz