Sale!
Original Spigen Rugged Armor Galaxy Note 8 Case with Resilient Shock Absorption and Carbon Fiber Design for Samsung Galaxy Note 8
Brand is Spigen and 100% Authentic
Signature matte TPU layer with carbon fiber and gloss detailing
Raised edges for added screen and camera protection
Precise cutouts with tactile buttons for quick access all around
Features carbon fiber textures for the ultimate premium look (Patent Pending)
Samsung Galaxy Note8 Case Compatible with Galaxy Note 8 (2017)
Out of stock
Description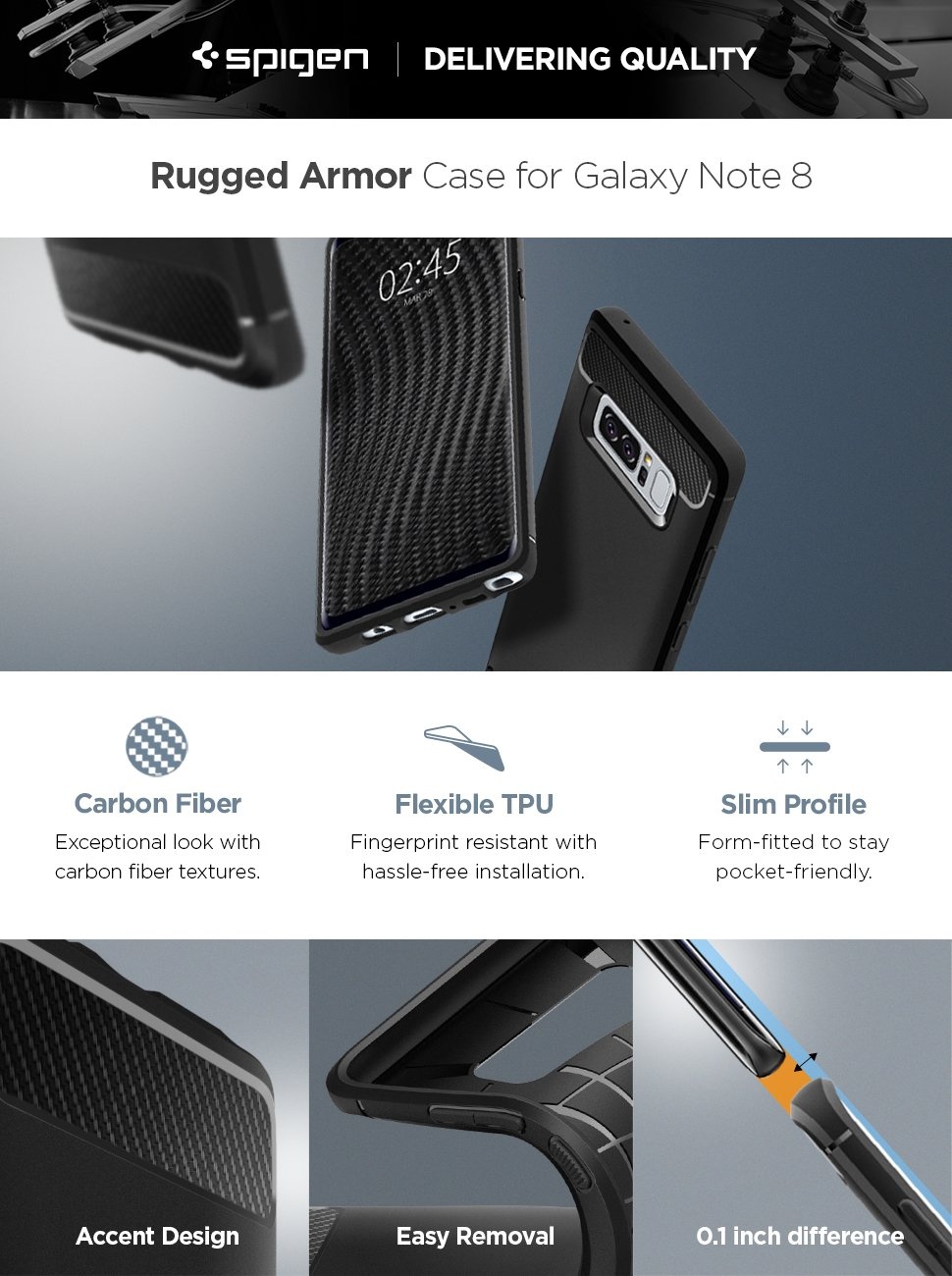 Spigen Rugged Armor Case for Samsung Galaxy Note 8
Rugged Armor still remains a fan favorite for the amount of style and protection packed in a single layer. Its signature look contains a timeless matte black surface with carbon fiber details. Air Cushion Technology absorb shock in every impact while strategically raised edges protect the screen and camera. Precise cutouts allow easy access to features with zero delay. Encase the new Note 8 for an unrivaled look and protection.
Signature matte TPU layer with carbon fiber and gloss detailing
Raised edges for added screen and camera protection
Precise cutouts with tactile buttons for quick access all around
Compatible with Spigen NeoFlex screen protector
Drop-tested at a height of 46-inch 26 times