Sale!
Original Spigen Thin Fit Case with SF Coated Non Slip Matte Surface for Excellent Grip for iPhone 7 Plus / iPhone 8 Plus
Brand is Spigen and 100% Authentic
Pocket-friendly and form-fitted
Includes a slot for Quantum Neodymium Magnetic Plate (QNMP) making it compatible with the Spigen magnetic car mount
Hard PC keeps the phone lightweight and scratch-free
Open buttons offer quick and easy accessibility
iPhone 8 Plus / iPhone 7 Plus Case Compatible with Apple iPhone 8 Plus (2017) / iPhone 7 Plus (2016)
Out of stock
Description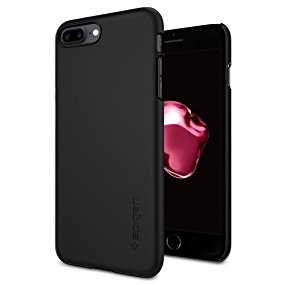 ?
?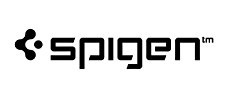 About Us
At Spigen, we strive to push the boundaries of design and technology. Our products are crafted and articulated with a mindset on maintaining the highest quality standards for the ultimate mobile experience.
iPhone 7 Plus / iPhone 8 Plus Case: Thin Fit Collection
Minimal Bulk and Style
The Thin Fit case fits perfectly to maintain the iPhone?s original weight and shape. Its minimal style and marginal bulk are the perfect additions to safeguarding your phone from scratches without giving up its slim trim.
Lightweight & bulk-free.
Hard PC case protects against scratches.
Open buttons & cutouts.
Exact fit maintains slim & low profile.
Key Features
Intensely Thin

Case has an exact fit that adds barely any bulk.

Raised Bezels

Adds enough thickness to lift phone?s screen and camera from flat surfaces.

Lightweight Fit

Hard PC case adds barely any weight to phone.

Easy Access

Open cutouts keep port openings readily accessible for quick usability.