Sale!
Original Spigen Ultra Hybrid Case with Air Cushion Technology and Hybrid Drop Protection for Samsung Galaxy Note 8
Brand is Spigen and 100% Authentic
Hybrid structure made of a flexible bumper and rigid back
Slim profile with precise cutouts and responsive buttons
Display the Note 8 with personality through it clear back
Mil-Grade certified with Air-Cushion Technology in all corners
Samsung Galaxy Note8 Case Compatible with Galaxy Note 8 (2017)
Out of stock
Description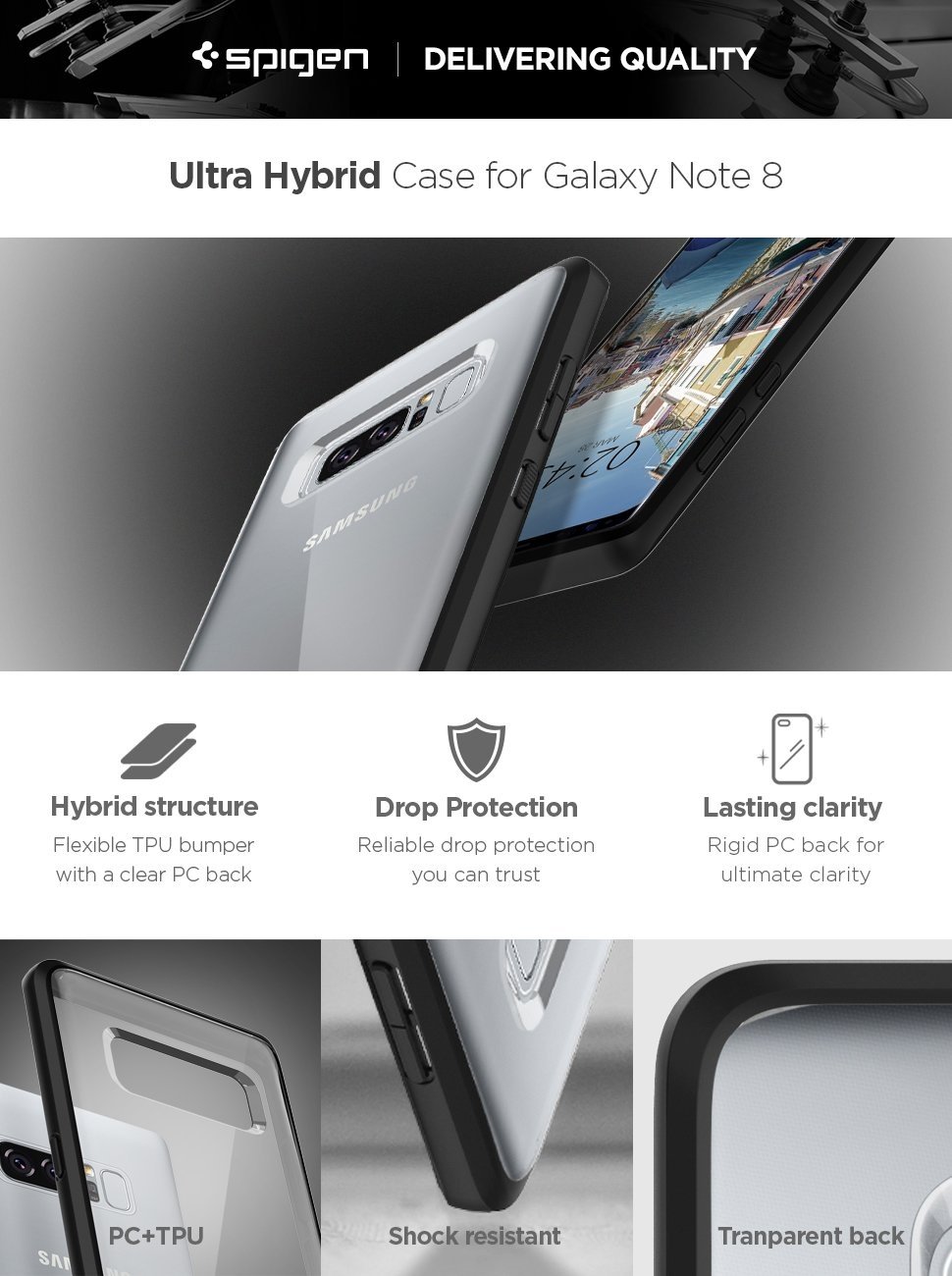 Spigen Ultra Hybrid Case for Samsung Galaxy Note 8
Experience hybrid technology that brings advanced drop protection in a single layer. The Ultra Hybrid is best at displaying your Samsung Galaxy Note 8 through its crystal clear while with durability. Corners are guarded with Air Cushion Technology that takes all the shock from?everyday impact. Add personality while flaunting the look of the original device through its crystal clear back.
Hybrid structure made of a flexible bumper and rigid back
Slim profile with precise cutouts and responsive buttons
Display the Note 8 with personality through it clear back
Compatible with Spigen NeoFlex screen protector
Mil-Grade Protection with Air Cushion Technology in all corners